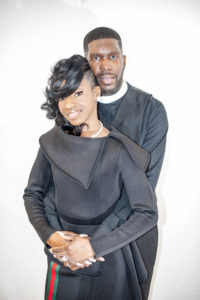 & Lady Danika
John Marshall is a young man with wisdom beyond his years. This multitalented man of God has been undeniably anointed & appointed to make an impact in the earth for the Kingdom for such a time as this. As a gifted musician, singer, songwriter, producer, playwright, preacher, teacher & soon to be author; God has given him the ability to effectively minister to all those he encounters crossing both multicultural and multigenerational barriers.
Be it his practical yet relevant preaching, comedic stylings, theatrical productions, empowering workshops or powerful praise & worship, he's committed to reaching the lost & strengthening the body no matter the vehicle.
Currently, John serves as Senior Pastor at Mount Calvary Church, simply known as "The Mount" in Dorchester, Massachusetts, a church founded by his late grandfather: Bishop Joseph Ely, Jr. formerly Pastored by his mother: Pastor Paulette Norman.
This man's heart for God, His people and ministry are without question. However, he realizes his first & foremost greatest ministry is his family. Pastor John is the committed husband of Lady Danika and the proud father of: Ta'Shayla, Danasia, Trinity, Cameron, Alexa & John Marshall, Jr.
Pastor John & Lady Danika

seek to see every individual that they encounter encouraged, equipped & empowered to live the abundant life Christ intended as they fulfill their God ordained purpose in the earth.
This powerhouse Kingdom duo reside in their hometown of Brockton, Massachusetts, where they are in the process of planting & launching Champion Church.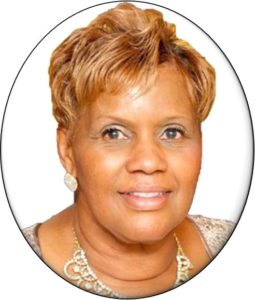 For the past 16 years, Pastor Paulette has served faithfully as the Senior Pastor of Mt. Calvary Holy Assembly, in Boston, Massachusetts. April 1st 2019, Pastor Norman retired from the Pastorate but not from God or the ministry.
Through Pastor Paulette Ministries, Pastor Paulette remains a highly sought-after preacher and teacher, particularly for women's conferences and retreats. She leads a ministry focused on ministering to hurting mothers, a passion birthed from her personal life experiences and pain, which serves as the motivation for the writing & publication of her first literary work: The Prodigal Daughter.
Realizing the family is both her first and greatest ministry, Pastor Paulette is proud to be a loving wife of 45 years, a mother of three adult children and a proud nana of eight grandchildren. Her heart's desire is that men would see Christ in her and glorify her Father, which is in heaven, and that her life would be pleasing to God, realizing only what you do for Christ will last.